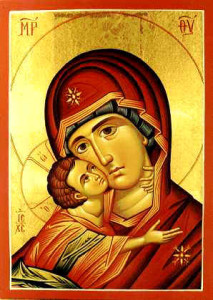 The Women's League, named after Our Holy Mother St. Mary, is an organization exclusively for the women of our church. Meetings are held once a month to constructively discuss all issues pertinent to Christianity empowering women in various aspects of life.
Discussions are interactive and provide a strong platform for developing faith-based relations and a better understanding of the Lord's teachings to women who come from all walks of life.
The women's league meetings are held once a month. During these meetings, the women actively participate in a variety of activities including Bible studies, prayers, songs, and praying for the sick. The primary goal of the samajam is the spiritual development of the women in our church. The above activities are only a part of the process to reach spiritual fulfillment in our daily life. The St. Mary's Women's League continues to build in their faith and their relationship with God. The league welcomes all women to participate in the life of the samajam.