St. Thomas Malankara Syriac Orthodox Church (Jacobite) is a vibrant parish growing along with the dynamic city of Austin. We have the privilege of being the only Jacobite parish in central Texas. We worship in an exceptional sanctuary at a convenient location every Sunday morning. Our Sunday school, St. Mary's Womens' League, St. Paul's Mens' Fellowship, and other meetings take place here as well. Our members are dedicated, welcoming, and eager to share the love of Jesus Christ. Let us know if you plan to move to Austin from another parish or from abroad and we'll be happy to assist.

---
But when you ask, you must believe and not doubt, because the one who doubts is like a wave of the sea, blown and tossed by the wind.
Latest News/Articles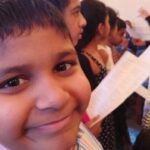 2014 Ecumenical Song Practice for Christmas
-
The Children and Adults preparing for the Ecumenical program to celebrate the spirit of Christmas. Looking forward to a joyous event!
Spiritual Organizations meeting – 2014
-
What a great time with our sister churches in the Southern Region! For the first time, the St. Mary's Womens' League and the St. Paul's Mens' League (Southern Region) conducted their semi-annual meeting in Austin! Please enjoy the pictures. Thanks to our committee, members, students, and all volunteers for creating a successful program. We received […]
Welcoming our Patriarch His Holiness Moran Mor Ignatius Aphrem II
-
As our beloved Archbishop, His Eminence Mor Theethose Yeldho, formally welcomes our new Patriarch His Holiness Moran Mor Ignatius Aphrem II to our Archdiocese, we are blessed to formally launch our parish ministry blog! Thanks for visiting our internet home. Resources to nourish the Orthodox spirit will be posted regularly. We aim to post for […]